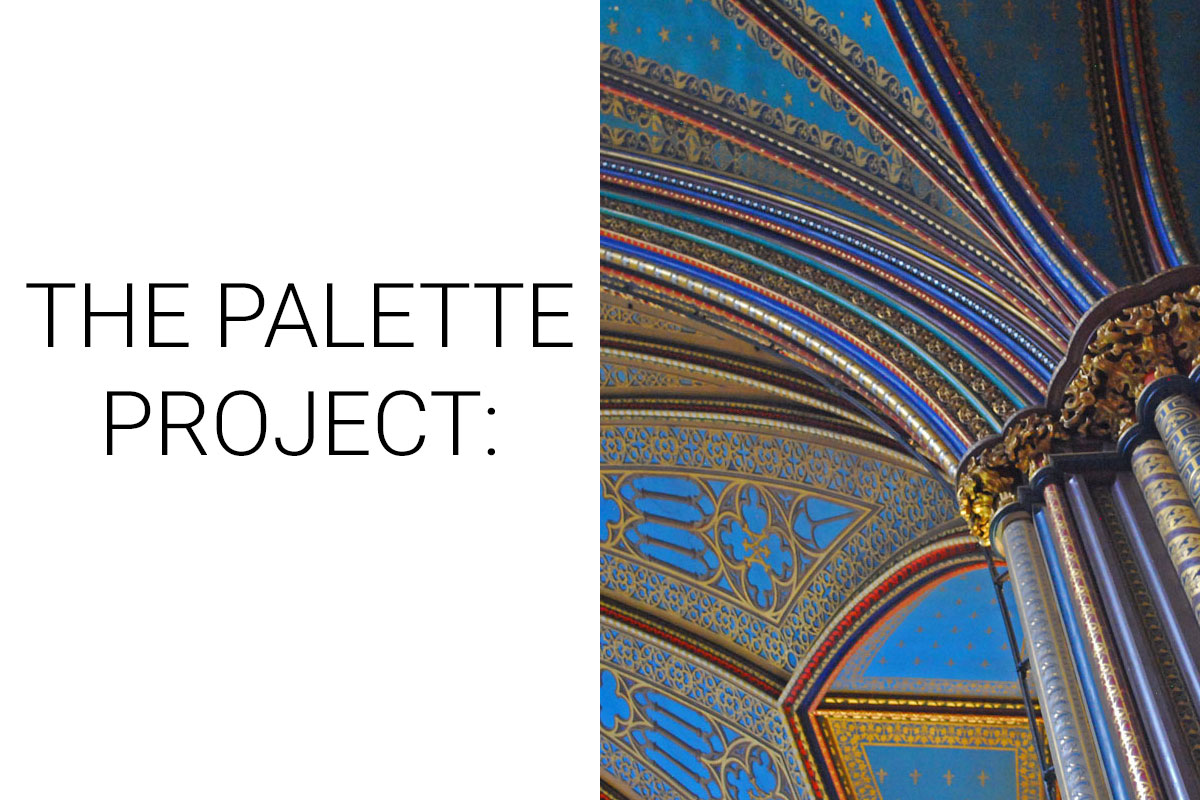 The Palette Project #6: Notre-Dame – Montreal, QC
This is another edition of the palette project– we're exploring inspiring places in Canada and the colours that make them beautiful.
Old Montreal is packed with history and at the center of it all is the Notre-Dame. The interior of the church as we see it today was decorated from 1870 through 1900; the gilded decorations are incredible to look at and are made entirely of sculpted wood. The rich blues and golds that are featured in the space were inspired by the Sainte-Chapelle in Paris (another gorgeous structure). There are probably a million ways to capture the grandeur of this church, but we chose an image that summarizes the colours, the details, and the architecture of the space. Seen in person, it's one of those spaces (regardless of faith or belief) that will take your breath away.
The Inspiration:
The Palette:
There were so many rich colours in our inspiration photo it was hard to narrow it down… in addition to finding colours that worked well together. The biggest challenge was honing in on a solid neutral to provide balance to the sumptuous hues drawn from the beautifully painted dome. The grey was drawn from an area of shadow and we paired it with a deep blue that acts like a navy blue– a great colour that acts like a neutral. After that was settled we selected a golden yellow, a medium-red, as well as a bright blue that dominated the architecture of the space.  We could probably make a palette of 10+ colours from this photo, it was definitely a opportunity to practice editing!
Next Sunday we'll have new inspiration and new colours to share with you! Each of these palettes is created by Designers Collective. We encourage you to use them for inspiration! If you are interested in purchasing a palette, with paint colour identifications, get in touch with us at our studio! Email studio@designerscollective.ca or visit us at 2885 W 33rd Ave, Vancouver, BC.
Stay Colourful!